The federal government will end the COVID-19 emergency declarations on May 11, 2023. This means starting May 12, 2023, standard health plan provisions will apply with cost shares as applicable for COVID-19 testing, related services and vaccine administration.
Read more
Anthony Goins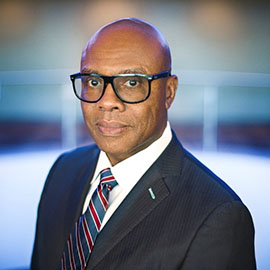 Director, Nebraska Department of Economic Development
Anthony Goins previously served as the chief operating officer and executive vice president of World's Foremost Bank's Cabela's Club Visa and vice president of Cabela's retail corp. In these roles, he was responsible for leading the contact centers (customer care, collections, disputes and fraud operations); training; customer advocacy; technology; operational controls; and organizational effectiveness. He was also responsible for site and vendor partners.
A seasoned strategic and results-driven operations executive, Goins has also held several leadership roles at the following organizations: CertusBank, JPMorgan Chase, United Services Automobile Association, Ford Motor Company, KeyBank, QVC and American Express.
Goins is on the board of directors for Inceptia, a division of the National Student Loan Program, as well as the Lincoln Community Foundation. Additionally, he is a director on Lincoln's Symphony Orchestra board and a board of trustees member of Bryan Health and Junior Achievement. He is also a member of the Nebraska State Economic Development Committee.
Goins majored in business management at North Carolina A&T State University and served as a sergeant in the United States Marine Corps.