The federal government will end the COVID-19 emergency declarations on May 11, 2023. This means starting May 12, 2023, standard health plan provisions will apply with cost shares as applicable for COVID-19 testing, related services and vaccine administration.
Read more
John Jenkins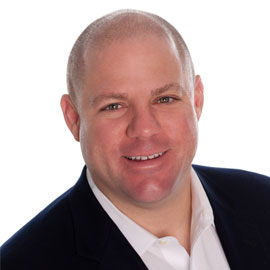 Partner, Dundee Venture Capital
John Jenkins is a partner at Dundee Venture Capital. As a seasoned entrepreneur with more than 20 years of experience, he enjoys helping people navigate their start-up journeys.
Jenkins started his first business, AlterBen, after losing his first sales job. Selling AlterBen, he went on to launch and sell two additional companies, COBRA Outsourcing and Benaissance, now known as WEX Health.
Jenkins is a graduate of the University of Nebraska at Lincoln and has a bachelor's of science degree in marketing and economics.
In addition to serving on Blue Cross and Blue Shield of Nebraska's board, Jenkins serves on the boards of OpsCompass, PatientOne and Children's Hospital and Medical Center.