The federal government will end the COVID-19 emergency declarations on May 11, 2023. This means starting May 12, 2023, standard health plan provisions will apply with cost shares as applicable for COVID-19 testing, related services and vaccine administration.
Read more
Leslie R. Andersen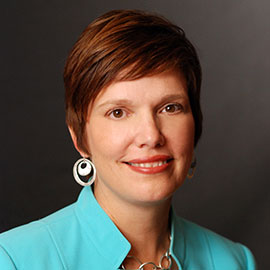 President and CEO, i3 Bank
Leslie R. Andersen is the President and Chief Executive Officer of i3 Bank (formerly Bank of Bennington). She began her career with NationsBank in Norfolk, Virginia, where her husband was a naval aviator. Andersen returned to Nebraska to take over the family bank and raise her family. In October 2010, Andersen was named number 9 of the Top 25 Women to Watch in banking. Andersen is a cancer survivor.
Andersen graduated from the University of Nebraska-Lincoln with a Bachelor degree in finance and received her Masters in Business Administration from the Golden Gate University in San Francisco.
Andersen currently serves as Vice-Chair of the Greater Omaha Chamber of Commerce board of directors; a member of the Nebraska Economic Forecasting Advisory Board; and the Knights of Aksarben Councilor.
Andersen is also a member of the Federal Advisory Council to the Board of Governors of the Federal Reserve, the BancAlliance board of directors, and the Corporation for American Banking board of directors.
Andersen has a special personal interest in health care issues and economic development and has served on a number of boards of health care organizations including hospitals, senior living facilities, and family social service groups as well as the Greater Omaha Chamber of Commerce. Among Andersen's life experiences:
Past chair of the Nebraska Bankers Association.
Past board member of the American Bankers Association.
Executive committee of the Greater Omaha Chamber.
State of Nebraska Economic Forecasting Board.
Has testified in congressional hearings.
Served on Alegent's Board and served as their chair 2009-2010.
Served on CHI Health advisory committee.
2011 chair of government relations council of the American Bankers Association.
Prior chair of Immanuel Health Systems Board and Alegent Health board.