The federal government will end the COVID-19 emergency declarations on May 11, 2023. This means starting May 12, 2023, standard health plan provisions will apply with cost shares as applicable for COVID-19 testing, related services and vaccine administration.
Read more
Robert E. Synowicki, Jr.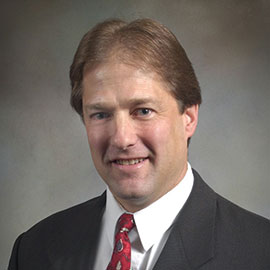 Retired, Past Executive Vice President – Driver Resources, Werner Enterprises
Robert E. Synowicki Jr. retired from Werner Enterprises, Inc., as its Executive Vice President – Driver Resources, in December 2015. Synowicki joined the company in 1987, and subsequently has served in many different positions with the company.
Synowicki graduated from the University of Nebraska-Omaha with Bachelor degrees in biology and business administration. Before joining Werner Enterprises, he was a Certified Public Accountant with Arthur Anderson and Company.
In addition to his service on the Blue Cross and Blue Shield of Nebraska Board, Synowicki serves on the boards of the Truckload Carriers Association, Creighton Prep, SID #52, and various Werner subsidiaries.