We're closely monitoring the COVID-19 situation. Read about coverage for members.
Read more
Chad Werner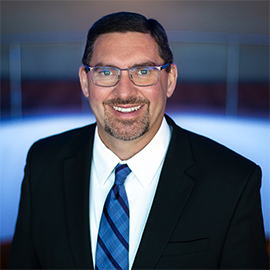 Chief Financial Officer
Chad Werner is the chief financial officer at Blue Cross and Blue Shield of Nebraska (BCBSNE). In his role, he is responsible for all fiscal, actuarial and underwriting functions of the company.
Prior to joining BCBSNE, Werner served as the senior vice president of finance for global financial solutions at Fiserv, previously known as First Data, before joining Intrado as its senior vice president of finance and chief financial officer of Health Advocate. He has more than 25 years of experience in the financial and insurance industries.
Werner is active in community service and currently serves as Chairman Elect at Foodbank for the Heartland. Previously, he volunteered at St. Vincent DePaul Catholic Church and the American Cancer Society Relay for Life.
Werner earned a Bachelor of Science in business administration with an emphasis in accounting from the University of Nebraska at Lincoln. Additionally, he holds a certified public accountant certificate.