We're closely monitoring the coronavirus situation. Read about coverage for members.
Read more
Joni Wheeler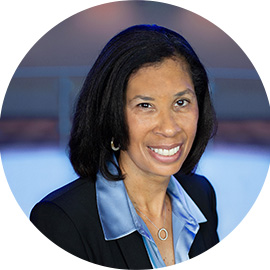 Chief Talent and Information Services Officer, BCBSNE; and President and CEO, CoreLink Administrative Solutions
Joni Wheeler is the president and CEO of CoreLink Administrative Solutions and the chief talent and information services officer at Blue Cross and Blue Shield of Nebraska (BCBSNE).
Serving in dual roles, Wheeler is afforded the opportunity to fuel her professional passions of people leadership and transformation. She follows a servant leadership mantra and believes in fostering a culture in which integrity, authenticity, empowerment, teamwork, collaboration and fun are modeled as a standard mode of operation.
Prior to CoreLink and BCBSNE, Joni held several leadership positions at First Data Corporation, as well as system design and management roles for West Corporation.
Wheeler is active in community service, currently serving on the Board of Directors for Big Brothers Big Sisters of the Midlands and the Child Saving Institute. She is also a strong advocate for mental illness programs for children.
Wheeler studied English and pre-law at the University of Nebraska at Lincoln.