The federal government will end the COVID-19 emergency declarations on May 11, 2023. This means starting May 12, 2023, standard health plan provisions will apply with cost shares as applicable for COVID-19 testing, related services and vaccine administration.
Read more
Susan Courtney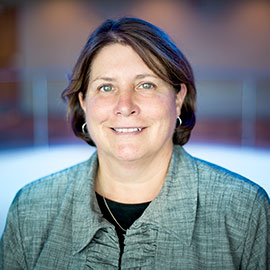 Executive Vice President, Operations and Clinical Effectiveness
Susan Courtney is executive vice president of operations and clinical effectiveness at Blue Cross and Blue Shield of Nebraska (BCBSNE).
Previously, Courtney held managerial positions at Ford Motor Company, Hormel Foods and First Data Resources. She is a veteran of the U.S. Navy, where she was a Naval Flight Officer for six years.
Courtney is active in community service and currently serves as a board member for the Lincoln Chamber of Commerce and At Ease USA. In 2012, Courtney was named "Technology Leader of the Year" by the AIM Institute. She was also recognized as one of Insurance & Technology's Elite 8 Technology Executives for 2014. She is also a 2019 Tribute to Women Honoree from the Women's Center for Advancement.
Courtney earned a bachelor's degree in computer science from the University of Minnesota.