The federal government will end the COVID-19 emergency declarations on May 11, 2023. This means starting May 12, 2023, standard health plan provisions will apply with cost shares as applicable for COVID-19 testing, related services and vaccine administration.
Read more
Barbara True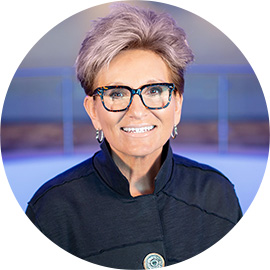 Vice President, Claims and Support Services
Barbara (Barb) True is vice president, claims and support services for Blue Cross and Blue Shield of Nebraska (BCBSNE).
In her role, she oversees all aspects of the claims services function and is responsible for claims adjudication in all lines of business encompassing local operations, national programs and the Federal Employee Program. Enterprise user acceptance testing, print and mail services and claims production support are included in her span of care. True also leads the establishment of the department's strategic vision, driving the development and implementation of new and ongoing strategies that ultimately help further the corporate strategic plan.
Prior to joining BCBSNE, True held various roles at Lincoln Financial Group, including: assistant vice president, claims shared services; assistant vice president, claims solutions and risk services; and appeals manager. She also spent several years working for Continental General Insurance in claims, customer service and consumer relations leadership roles.
True is active in the community and currently serves on the Board of Directors for PACE, a subsidiary of Autism Action Partnership. Prior board affiliations include serving on the Executive Committee at Girls, Inc. of Omaha for three years, including as Board Chair in 2018, in addition to serving as a board member from 2015 to 2020. True previously served on the board at Kids Can Community Center from 2010 to 2016.