We're closely monitoring the coronavirus situation. Read about coverage for members.
Read more
Barbara True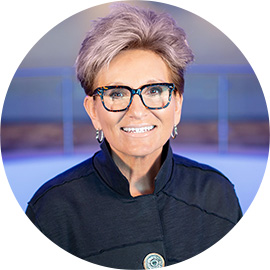 Vice President, Claims and Support Services
Barbara (Barb) True is vice president, claims and support services for Blue Cross and Blue Shield of Nebraska (BCBSNE).
In her role, she oversees all aspects of the claims services function and is responsible for the claims auditing and adjusting, medical management and federal employee program teams. True also leads the establishment of the department's strategic vision, driving the development and implementation of new and ongoing strategies that ultimately help further the corporate strategic plan.
Prior to joining BCBSNE, True held various roles at Lincoln Financial Group, including: assistant vice president, claims shared services; assistant vice president, claims solutions and risk services; and appeals manager. She also spent several years working for Continental General Insurance in claims, customer service and consumer relations leadership roles.
True is active in the community and currently serves on the Executive Committee at Girls, Incorporate of Omaha. In 2018, she served in the role of Board Chair. True also serves on the River City Mixed Chorus board as a non-singing member and assumed the role of board secretary. She previously served on the board at Kids Can Community Center from 2010 – 2016.