We're closely monitoring the coronavirus situation. Read about coverage for members.
Read more
Brenda Wichman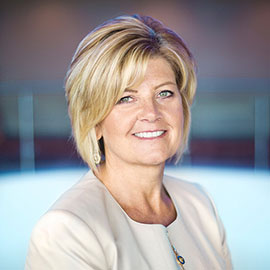 Vice President, Member Services
Brenda Wichman is vice president, member services for Blue Cross and Blue Shield of Nebraska (BCBSNE). She is responsible for customer service operations, enrollment and customer experience.
Wichman is a seasoned executive with years of experience in the customer service field. Previously, she served as the director of member services at BCBSNE for eight years. Prior to that, she held similar positions at American Express for 19 years, including director of customer service and director of customer service account management. She leads with a passion for people, customers and employees alike.
Wichman is a longtime United Way bridgebuilder and served as the campaign chair for two consecutive years. In addition, Brenda previously served as a board member for KidsCan and on the ICAN advisory committee.
Wichman graduated from the Spencer School of Business.