We're closely monitoring the COVID-19 situation. Read about coverage for members.
Read more
Cameron Arch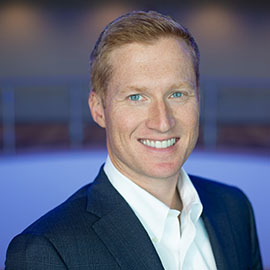 Assistant General Counsel and Corporate Compliance Officer
Cameron Arch is assistant general counsel and corporate compliance officer for Blue Cross and Blue Shield of Nebraska (BCBSNE). In his role, he oversees corporate and Medicare compliance and government and regulatory affairs. Arch is responsible for the company's compliance with applicable federal, state and local rules, regulations and requirements.

Previously, Arch served as government affairs counsel and assistant general counsel with a specific focus on the Affordable Care Act. Prior to joining BCBSNE, he served in the President George W. Bush administration as a political appointee to the U.S. Trade and Development Agency.

Arch earned a Bachelor of Arts in English Literature from Cedarville University in Ohio and a Juris Doctor from the University of Nebraska College of Law. He is a member of the Nebraska and Massachusetts Bar Associations, and serves as vice chair of the Health Policy Committee for the Nebraska Chamber of Commerce and Industry and vice chair of the Nebraska Commission on Problem Gambling. Arch also serves on the NEBRASKAland Foundation board.