Christina Hardy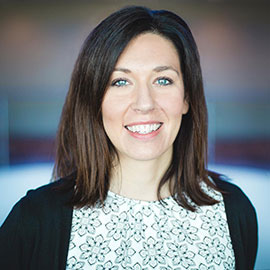 Corporate Audit Officer
Christina Hardy is the corporate audit officer for Blue Cross and Blue Shield of Nebraska (BCBSNE). In her role, she leads the corporate audit department, which is comprised of internal audit, external audit services and special investigations. These areas provide objective assurance services; and combat fraud, waste and abuse in the protection of the company and our members.
Hardy has more than 15 years of health insurance audit experience. Prior to joining BCBSNE, she worked in audit at Mutual of Omaha and WPS Health Insurance.
Hardy is active in community service and is currently a member of the International Institute of Internal Auditors and Association of Certified Fraud Examiners, volunteering for the local Aksarben chapter. Previously, she was involved in the academic relations committee where she spoke at events with local students and organized student networking activities.
In addition to being a Certified Internal Auditor (CIA) and Certified Fraud Examiner (CFE), Hardy has a bachelor's of business administration in accounting from the University of Nebraska at Omaha.