Cindy Jodlowski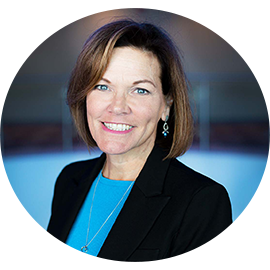 Senior Director, Strategic Accounts
Cindy Jodlowski is senior director of strategic accounts at Blue Cross and Blue Shield of Nebraska (BCBSNE). In her role, she works with major account customers to develop and provide strategic and unique client solutions that add value and ensure long-term success.
Jodlowski has more than 30 years of experience in the health care industry in marketing, operations, service and account management and product development. She previously served as BCBSNE's senior director of account management. Prior to joining the company, she worked at United Healthcare and Mutual of Omaha, servicing both Nebraska and national markets.
Jodlowski is active in community service and is currently a member of the National Association of Health Underwriters, a nonprofit professional organization that represents individuals that serve health insurance needs.