The federal government will end the COVID-19 emergency declarations on May 11, 2023. This means starting May 12, 2023, standard health plan provisions will apply with cost shares as applicable for COVID-19 testing, related services and vaccine administration.
Read more
Clint Williams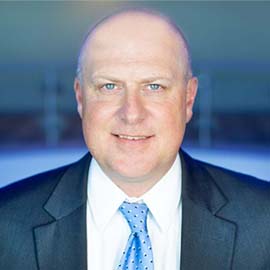 Vice President, Pharmacy and Clinical Operations
Clint Williams is vice president of pharmacy and clinical operations for Blue Cross and Blue Shield of Nebraska (BCBSNE). In his role, Williams champions the creation and implementation of strategies for the pharmacy and clinical teams.
Previously, Williams served as vice president of pharmacy and risk adjustment and senior director of health network services before transitioning to the role of senior director of health care delivery and wellness. Prior to joining BCBSNE, he was the senior director of account management at Prime Therapeutics.
Williams is active in community service and is a past member of the Exchange Club of Omaha, having served as the organization's president and a member of the board of directors. He has also served as a volunteer coach for various sports organizations. Additionally, he was a member of Leadership Omaha Class 34.
Williams earned a bachelor's degree in chemistry/math from Wayne State College, followed by a doctor of pharmacy degree from the University of Nebraska Medical Center. He most recently received his MBA from the University of Nebraska at Lincoln.