We're closely monitoring the COVID-19 situation. Read about coverage for members.
Read more
Daryl Teitler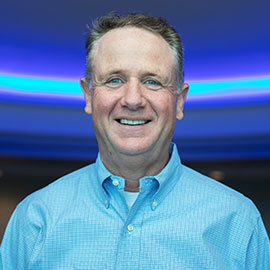 Vice President, Human Resources
Hugh "Daryl" Teitler is the vice president of human resources at Blue Cross and Blue Shield of Nebraska (BCBSNE). In his role, he oversees human resources, payroll, compensation, benefits, talent acquisition, organizational development and the human resources information system.
Teitler has more than 30 years of progressive human resources experience in financial services, retail and health insurance industries. He has been instrumental in a number of critical endeavors, including executive recruiting and coaching, developing and implementing comprehensive performance management processes and leading large cultural and talent initiatives.
Previously, Teitler worked as the senior human resources vice president at First Data (now Fiserv) in Omaha and as a senior director at PayPal.
Teitler earned a bachelor's degree in psychology from the University of Arkansas and a master's degree in administration from Central Michigan University. He has obtained his Senior Professional in Human Resources Certification and has served on the business school advisory committee at Bellevue University.