The federal government will end the COVID-19 emergency declarations on May 11, 2023. This means starting May 12, 2023, standard health plan provisions will apply with cost shares as applicable for COVID-19 testing, related services and vaccine administration.
Read more
David Sederburg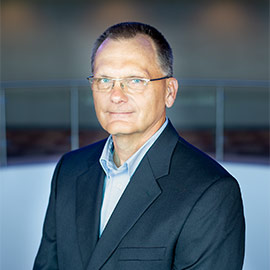 Vice President, Finance and Accounting
David (Dave) Sederburg is the vice president of finance and accounting at Blue Cross and Blue Shield of Nebraska (BCBSNE). In his role, he oversees financial, accounting and billing system controls and helps develop and optimize the company's infrastructure to ensure support for future growth.
Previously, Sederburg served as senior director of financial operations at BCBSNE. He is a seasoned leader with more than 35 years of experience in the health and property casualty industries.
Sederburg earned a bachelor's degree in business administration from Northwest Missouri State University. Additionally, he is a certified Professional and Fellow of the Academy for Healthcare Management.