The federal government will end the COVID-19 emergency declarations on May 11, 2023. This means starting May 12, 2023, standard health plan provisions will apply with cost shares as applicable for COVID-19 testing, related services and vaccine administration.
Read more
Dwayne Asche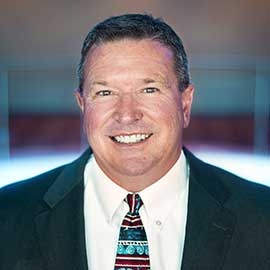 Vice President, Health Network Services
Dwayne Asche is vice president of health network services at Blue Cross and Blue Shield of Nebraska (BCBSNE). In his role, he guides the development and implementation of BCBSNE's affordability strategies related to reimbursement, payment innovation, high performance networks, provider partnerships and product options benefiting BCBSNE customers.
Prior to his current role, Asche served as the director of provider contracting at BCBSNE, leading the team responsible for network administration strategy development.
Asche earned his bachelor's degree in business administration with an emphasis in finance at the University of Nebraska at Kearney.