The federal government will end the COVID-19 emergency declarations on May 11, 2023. This means starting May 12, 2023, standard health plan provisions will apply with cost shares as applicable for COVID-19 testing, related services and vaccine administration.
Read more
Kerry Kremke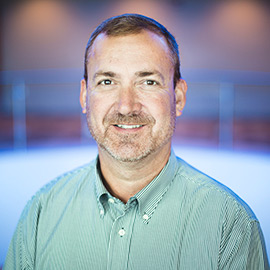 Vice President, Enterprise Risk, Information Security and Privacy
Kerry Kremke is the vice president of enterprise risk, information security and privacy at Blue Cross and Blue Shield of Nebraska (BCBSNE). In his role, he oversees the alignment and operations of enterprise risk management functions with a focus on security and privacy, in addition to serving as chief information security officer.
Previously, Kremke served as director of information security and privacy at BCBSNE. He is a seasoned leader with more than 25 years of experience in the security and technology industries.
Kremke is active in the community as part of the Omaha Better Business Bureau – Fraud and Security Programming Committee and CyncHealth (NeHII) – Data Governance and Security and Compliance Committees.
Kremke earned a bachelor's degree in computer science and engineering from the University of Nebraska at Lincoln.