The federal government will end the COVID-19 emergency declarations on May 11, 2023. This means starting May 12, 2023, standard health plan provisions will apply with cost shares as applicable for COVID-19 testing, related services and vaccine administration.
Read more
Kim Arnold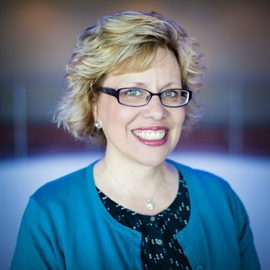 Vice President of Marketing and Communications
Kim Arnold is vice president of marketing and communications at Blue Cross and Blue Shield of Nebraska (BCBSNE). In her role, she leads the company's marketing, brand, advertising and internal and external communications teams.
Arnold began her career at BCBSNE more than 36 years ago as a marketing communications specialist. She is an accredited member of the International Association of Business Communicators (IABC) and has held a variety of leadership roles in this professional development organization at the local, regional and international levels.
Arnold earned her bachelor's degree in English from the University of Nebraska at Omaha.