We're closely monitoring the COVID-19 situation. Read about coverage for members.
Read more
Kory Nogosek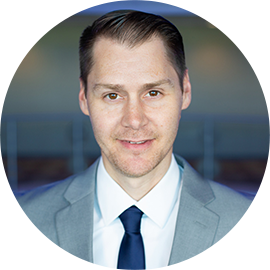 Sr. Director, Associate General Counsel
Kory Nogosek is the associate general counsel at Blue Cross and Blue Shield of Nebraska (BCBSNE). In his role, he provides legal counsel to the company and leads the legal, plan performance audit, provider audit and special investigations teams.

Prior to joining BCBSNE, Nogosek worked at CoreLink Administrative Solutions, where he served as general counsel for six years.

Nogosek is active in the community, having previously served as a member of the Law-Related Education Committee through the State Bar Association of North Dakota.

Nogosek earned his bachelor's degree in management information systems from North Dakota State University and his juris doctorate from the University of North Dakota.