The federal government will end the COVID-19 emergency declarations on May 11, 2023. This means starting May 12, 2023, standard health plan provisions will apply with cost shares as applicable for COVID-19 testing, related services and vaccine administration.
Read more
Mike Vilcinskas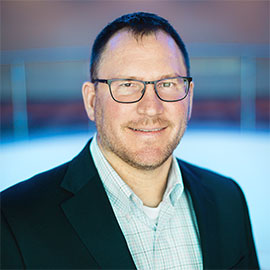 Vice President, Program Delivery
Mike Vilcinskas is the vice president of program delivery at Blue Cross and Blue Shield of Nebraska (BCBSNE). In his role, he oversees strategy execution and business health.
Vilcinskas has more than 20 years of experience in leading and managing domestic and international information technology teams and programs to fulfill business objectives in health care and financial services.
Vilcinskas earned a bachelor's degree in communication from the University of Nebraska at Omaha.