The federal government will end the COVID-19 emergency declarations on May 11, 2023. This means starting May 12, 2023, standard health plan provisions will apply with cost shares as applicable for COVID-19 testing, related services and vaccine administration.
Read more
Nicole Creamer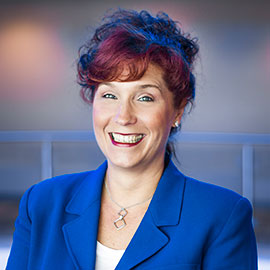 Sr. Director, Individual and Medicare Product Sales
Nicole Creamer is senior director of individual and Medicare sales. In her role, she is responsible for management of an internal sales team focused on BCBSNE's individual product lines. She also works closely with independent brokers and agents to facilitate sales of BCBSNE individual products.

Creamer has been involved in the sales function at BCBSNE for more than 22 years in a variety of capacities, from managing sales territories to training and supervising agents.

Creamer is currently working toward her doctorate in Interdisciplinary Leadership at Creighton University. She is a graduate of Bellevue University, where she earned a master's degree in leadership and coaching and a bachelor's degree in health care management. She is actively involved in Toastmasters and has served in many roles, including club president and area director.