The federal government will end the COVID-19 emergency declarations on May 11, 2023. This means starting May 12, 2023, standard health plan provisions will apply with cost shares as applicable for COVID-19 testing, related services and vaccine administration.
Read more
Steve Konnath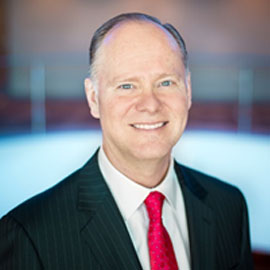 Chief Actuary, Underwriting and Analytics Officer
Steve Konnath is chief actuary, underwriting and analytics officer for Blue Cross and Blue Shield of Nebraska (BCBSNE). In his role, he is responsible for leading his team in producing innovative, market-leading and efficient pricing and underwriting solutions for BCBSNE, as well as assisting the organization in aligning our strategic approach to insight-driven insurance.
Prior to joining BCBSNE, Konnath served as the actuarial director for Aetna. Before that, he held several leadership positions at Physicians Mutual.
Konnath is active in the community, having served as the chairman of the board of the Nebraska Actuaries Club. He is a graduate of the Omaha Chamber of Commerce's Leadership Omaha Class 33 and the Nebraska Chamber's Leadership Nebraska Class XI. He has also held several past leadership roles with the Society of Consumer Affairs Professionals, the Southwest YMCA and the Society of Actuaries.
Konnath has a bachelor's of science in mathematics with an emphasis in actuarial science, computer science and economics. He is a member of the American Academy of Actuaries and is a Fellow of the Society of Actuaries.