We're closely monitoring the coronavirus situation. Read about coverage for members.
Read more

Finding Quality Care
Getting Care
It's important to get preventive care, and it starts with choosing an in-network primary care physician. Establishing a relationship with a primary care physician will help you get the right care when you need it.
We recommend doctors who focus on Total Care – improving cost, quality and outcomes. Find an in-network doctor or log in to your online member account.
Whether you are trying to get better or stay well, you should see your primary care physician once a year to get the appropriate screenings and immunizations. Annual preventive check-ups are covered at no cost to you.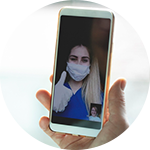 Telehealth
Getting an appointment with your doctor when you're sick can be challenging. With our preferred telehealth provider, Amwell®, you can consult with a U.S. board-certified doctor in less than 10 minutes. And the cost is less than a visit to an emergency room or urgent care.
It's easy to use, affordable, private and secure. Learn more about telehealth »
Amwell is an independent company that provides telehealth services for Blue Cross and Blue Shield of Nebraska.
Hospitals and other health care facilities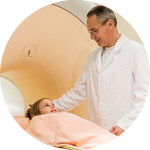 Save 20% on Medical Expenses
Did you know you can reduce your health care expenses by 20% or more when you or your covered family members use in-network stand-alone or non-hospital facilities for common treatments or services, including:
X-rays and MRIs
Laboratory work for blood tests
Physical therapy
Simply talk to your doctor about using or recommending an in-network stand-alone or non-hospital facility for these services.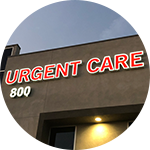 Nebraska Urgent Care and Retail Health Locations
Download a list of urgent care and retail health locations that provide in-network services for City of Omaha employees.
Urgent care and retail health locations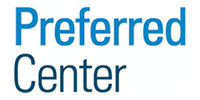 Preferred Centers
City of Omaha employees and covered family members can save on knee or hip replacements. BCBSNE will waive your deductible and coinsurance (coinsurance only for qualified high-deductible health plans) for the facility charges if your inpatient knee or hip replacement surgery is performed at one of the Preferred Centers in Omaha and Lincoln.
Talk to your doctor about scheduling your surgery at one of these facilities:
For more information, review the Preferred Centers' information online.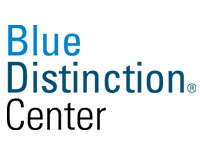 Blue Distinction Centers
If you or a family member will need a procedure or other treatment at a medical facility, we encourage you to consider a facility designated as a Blue Distinction Center or Blue Distinction Center+.
Blue Distinction Centers are part of a national designation program recognizing medical facilities that meet quality-focused criteria surrounding patient safety and outcomes. Blue Distinction Center+ facilities meet the same quality standards as Blue Distinction Centers, and also demonstrate cost-efficiency. Find a Blue Distinction Center »
Blue Distinction Centers and Blue Distinction Centers+ are recognized for distinguished clinical care in:
Spine surgery
Knee and hip replacement
Cardiac care
Transplants
Bariatric surgery
Complex and rare cancers