Building a Brighter Tomorrow
Ignite Nebraska is an apprenticeship program fueling the way toward a more equitable future. Through this workforce development model, community partners, employers and educational institutions collaborate to provide paid apprenticeship opportunities with the promise of a full-time job offer in a high-demand, high-skilled, high-paying (H3) career for participants who successfully complete the program.

Ignite Nebraska began with one woman's desire to solve a far-reaching problem: Many people who are active in the workforce are under-resourced and cannot achieve financial stability. Despite working full time, they do not earn enough to move past financial barriers in their current jobs. This problem disproportionally impacts people of color, who are under-represented in H3 careers due to systemic inequalities. At the same time, employers often struggle to find talent to fill high-demand roles within their organizations.
Ignite Nebraska works to solve these challenges facing community members and businesses by:
Providing an innovative path for people to pursue a new career, facilitating inter-generational change by helping families build financial stability
Enabling employers to build a diverse talent pipeline and strengthen their organizations by hiring locally
Advancing workforce equity by opening the door to career opportunities that were previously inaccessible to some due to systemic inequalities
Ignite Nebraska's partners work together to help apprentices succeed-by providing them with access to:
Higher learning at no cost, eliminating the financial barriers that can keep people out of the classroom
Accelerated, paid on-the-job training, enabling apprentices to begin their H3 careers as soon as possible
Family and financial resources, providing participants with additional support, so they can focus on the new skills they're learning without having to worry about losing access to assistance
Currently, Ignite Nebraska is focused on upskilling people for information technology (IT) careers. The program is designed to scale to other industries over time.
Learn more about Ignite Nebraska's history, mission, vision and values.
Our Why
Increasing access to H3 occupations.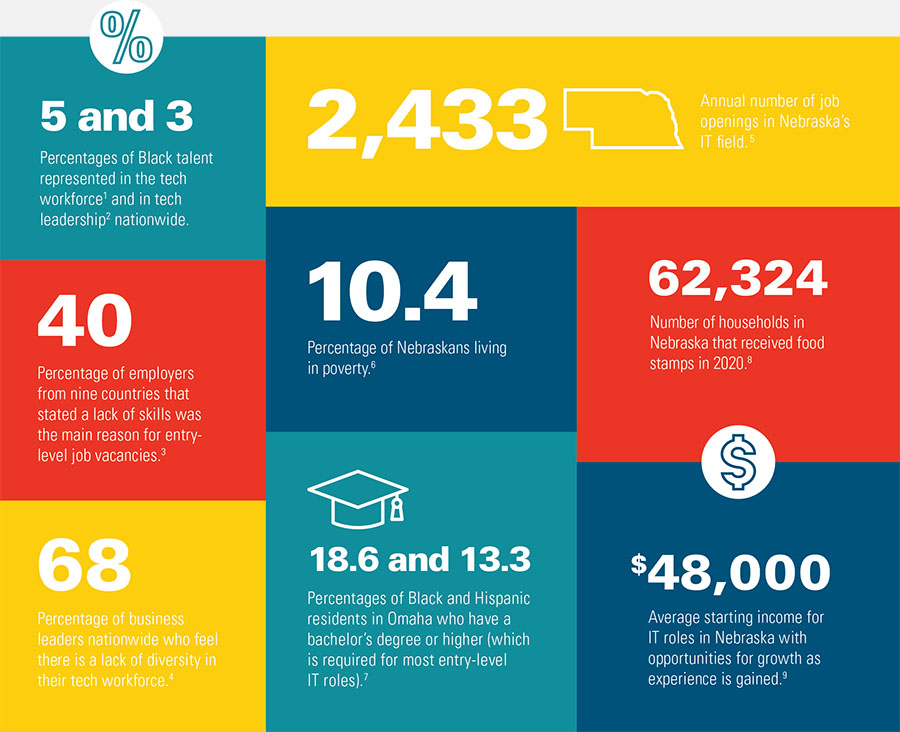 1Analysis of 2019, 2021 Company Diversity Reports, Kapor Center
2Just 2.7% of Top Roles in Big Tech Held by Black Executives, The Information
3McKinsey; Technology, Jobs, and the Future of Work
4mthree Diversity in Tech 2021 U.S. Report: diversity_in_tech_2021_us_report_by_mthree.pdf
5Lincoln Chamber Legislative Update – November 2021, Slide 3
62020: ACS 5-Year Estimate Subject Tables (S1701)
72019: American Community Survey 1-Year Estimate (Educational Attainment)
82020 American Community Survey Data
9Nebraska Department of Labor - Office of Labor Market Information



Light the Way
Become an employer partner and join us in catalyzing change.
Strike a Match
If your organization desires to lead the way in creating equitable change while building a pipeline to top talent, Ignite Nebraska could be a great fit for you.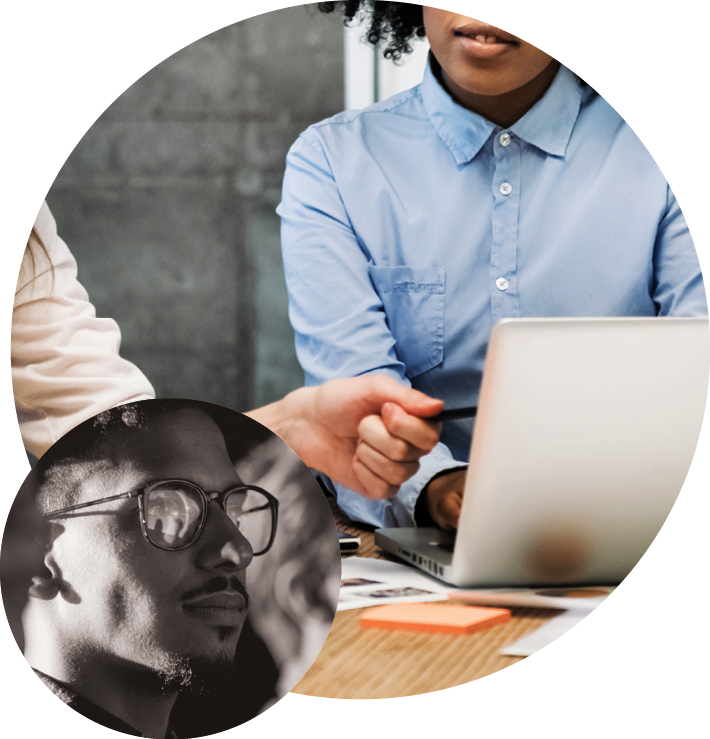 Your Journey: Illuminated
We'll provide you with the resources you need to successfully implement an Ignite Nebraska program within your company. From developing a recruitment strategy to transitioning your apprentices to a full-time role, we cover it all in the Ignite Nebraska Playbook, which we provide to all of our employer partners.

Additionally, your company will receive access to an Ignite Nebraska consultant, who will guide you in incorporating the program into your organization.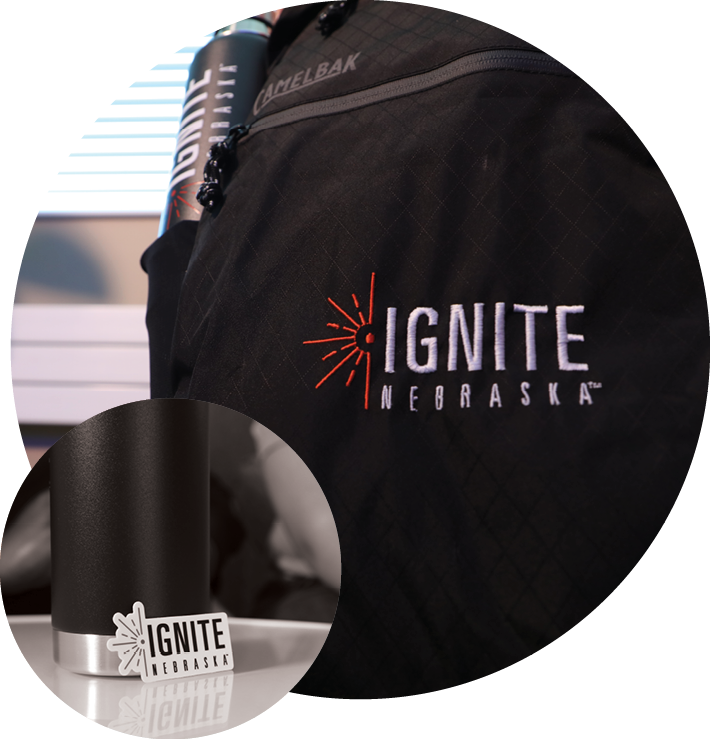 Show Your Passion
Coming soon! Share your Ignite Nebraska pride by purchasing merchandise, including t-shirts, stickers, backpacks and more for your apprentices and program partners on the Ignite Nebraska pop-up store.
Blaze a New Path
Begin your next career chapter by joining an Ignite Nebraska cohort.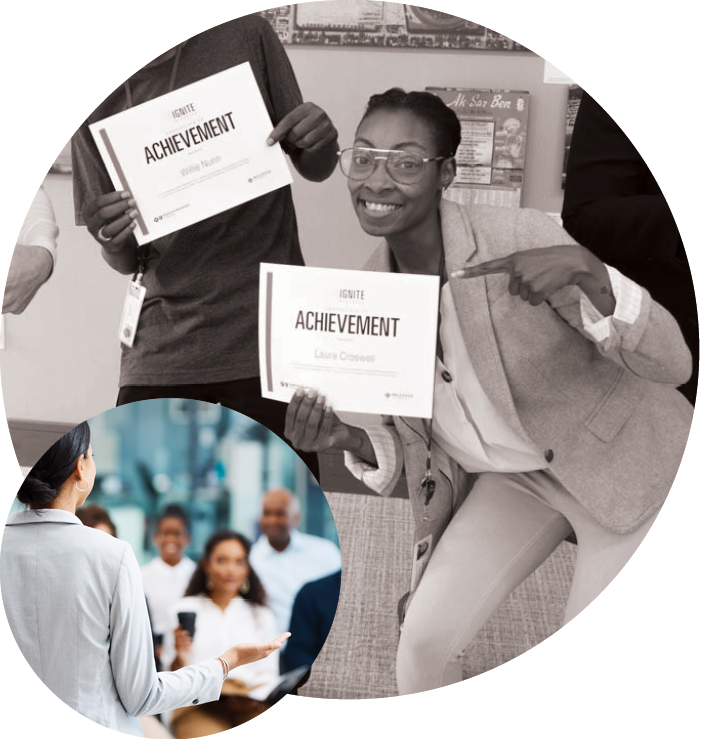 Forge Your Future
Applications are now open for the next Ignite Nebraska apprenticeship cohort. Through Ignite Nebraska, you'll gain access to paid on-the-job training to ready yourself for a new career in six to 12 months.

Your Ignite Nebraska care team will guide you along the way, and, where applicable, you'll have access to supports for your physical and financial well-being, so you can focus on learning new skills in the classroom and in the workplace.

Stay tuned for details on how to apply to the next apprenticeship cohort.
Spark Growth
Laura Croswell, an apprentice in Blue Cross and Blue Shield of Nebraska's program, shares her journey.
Our Collaborators