We're closely monitoring the COVID-19 situation. Read about coverage for members.
Read more


Individual and Family Health Plans
Armor Health Insurance
Armor Health insurance plans are a flexible and budget-friendly alternative to traditional Affordable Care Act (ACA) plans.
Offering 12 months of coverage, Armor Health is a great option for people who:
Aren't receiving a subsidy on an ACA plan
Are looking for affordable major medical coverage
Are looking for an alternative to COBRA
Are a small business owner looking for coverage for four employees or less
Temporarily unemployed
Current Armor Health members
You can now accept your re-enrollment offer through your myNebraskaBlue account. If you've received your re-enrollment notification, learn more about how to review your options and accept your offer.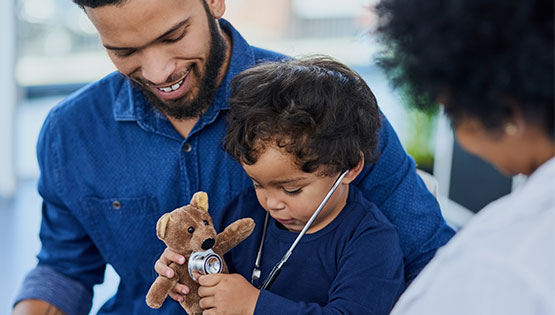 Network Options
Understand provider networks and service areas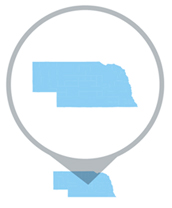 NEtwork BLUE
NEtwork BLUE is our statewide network, made up of 96% of Nebraska's doctors and 99% of the state's non-governmental acute care hospitals.*

NEtwork Blue provides access to:
Hospitals and clinics across Nebraska
Primary and specialty care providers
Heart, cancer and trauma centers
Children's care
Behavioral health network
* Source: BCBSNE statistics. June 28, 2021
Member Benefits
BCBSNE gives members access to a variety of resources that can help them better manage their health expenses. With the rising cost of health care, we understand that consumers are looking for ways to save without jeopardizing quality of care.



Prescription Drug Coverage
Prescription drug coverage is available to BCBSNE members through our Rx Nebraska Prescription Drug Program with our pharmacy benefit manager, Prime Therapeutics, Inc.
BCBSNE members will pay less out of pocket on prescriptions filled with in-network pharmacies. Members may also use Express Scripts® Pharmacy to order up to a 90-day supply of maintenance medications at one time (if allowed by the prescription).
In-Network ($)
Walgreens
Walmart/Sam's Club
Hy-Vee
Think
Baker's
U-Save
Super Saver
Costco

Prescription Drug Tiers (Formulary)
Prescription drugs are divided into the following six tiers. The cost for each 30-day supply of a covered prescription drug depends on the tier in which the medication is listed.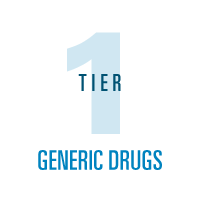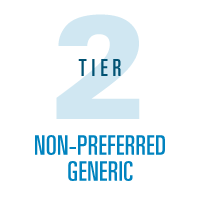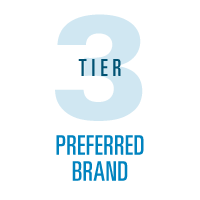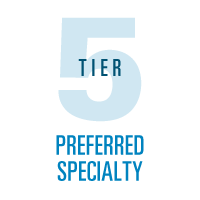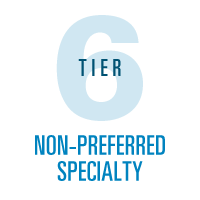 Retail Pharmacies
Members should take their prescription to a participating pharmacy and show the pharmacist their BCBSNE member ID card. The member will pay the applicable copay/deductible/coinsurance amount.
Please note: Whenever appropriate, generic drugs will be used to fill prescriptions. The member will also be responsible for paying an additional 25% if a prescription is filled at a non-participating pharmacy.
Home Delivery Service
If BCBSNE members use Express Scripts® Pharmacy, they may order a 90-day supply of maintenance medication by paying the applicable copay amount for each 30-day supply.
Prescription Coverage Benefits




Prime Therapeutics is an independent company providing pharmacy benefit management services for Blue Cross and Blue Shield of Nebraska (BCBSNE), an independent licensee of the Blue Cross Blue Shield Association. Accredo, a trademark of Express Scripts Strategic Development, Inc., is a specialty pharmacy contracted to provide services for BCBSNE. Express Scripts® Pharmacy, a trademark of Express Scripts Strategic Development, Inc., is contracted to provide home delivery services for BCBSNE.