Preparing You For a Career
Internships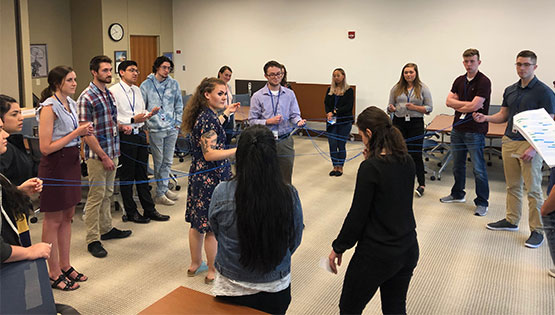 Real world. Real work. Real experience. Our interns don't fetch coffee. They tackle new challenges, ask questions and explore their chosen career field in a learning environment that cultivates personal and professional growth.
If you're a young professional looking to grow your skillset, provide valuable contributions and give back to the community, our paid internships may be exactly what you're looking for.
CORE OBJECTIVES
Our internship program focuses on three main areas: development, networking and involvement.



LIFE AS A BCBSNE INTERN
Each summer the interns work together to create a project to showcase their experience. The video below captures the everyday work of the interns and the exclusive experiences and seminars over the summer. The two-month process of creating the video involved all the interns to create one collaborative project. Get a sneak peak of what the intern program is all about.
ready to start your application?
Join a company that's passionate about providing the next generation with a foundation for the future. Apply now to join our next intern class!