The federal government will end the COVID-19 emergency declarations on May 11, 2023. This means starting May 12, 2023, standard health plan provisions will apply with cost shares as applicable for COVID-19 testing, related services and vaccine administration.
Read more

151+ Employees
Large Group Plans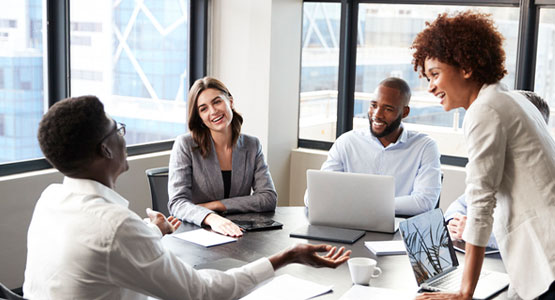 With various coverage options for companies with 151 employees or more, you can be confident that your business will get the coverage it needs. Blue Cross and Blue Shield of Nebraska's (BCBSNE) PremierBlue plans offer a combination of networks and benefits to better meet the needs of employers, while enhancing their ability to select cost-effective, quality health insurance for their employees.
Enabling employers to experience the financial and timesaving advantages such as:
Choice of network options

Enhanced coverage options
Flexibility in benefit selection
Increased employee engagement
Cost Share Options
Choose an Amount For Your Plan

Cost shares are variable for deductibles, coinsurance percentages, copayments and out-of-pocket limits. The in-network annual out-of-pocket limits cannot exceed the amount published in Affordable Care Act (ACA) regulations. In addition, for qualified high-deductible health plans to be eligible for a health savings account, the minimum deductible and annual out-of-pocket limit cannot exceed the amounts as found in Internal Revenue Code - Sec. 223.
Optional Benefit Enhancements
Determine What's Right For Your Plan

Fully insured and self-funded options:
Cost share amounts are variable for the employer to choose

Deductible, then coinsurance
Copayment
Plan pays 100%

Covers one eye exam, including refraction, once per calendar year
Self-funded options:
Member Benefits
BCBSNE gives members access to a variety of resources that can help them better manage their health expenses. With the rising cost of health care, we understand that consumers are looking for ways to save without jeopardizing quality of care.



Prescription Drug Tiers (Formulary)
Prescription drugs are divided into the following four tiers. The cost for each 30-day supply of a covered prescription drug depends on the tier in which the medication is listed.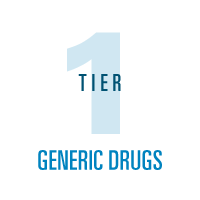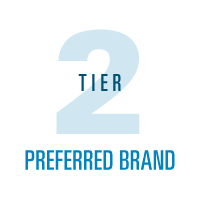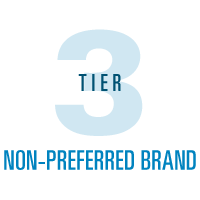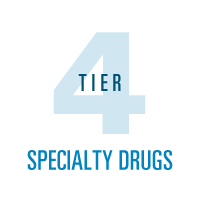 Members can get a 90-day supply at one time (except for specialty drugs) by paying three copay amounts at an Extended Supply Network (ESN) or through home delivery with Amazon Pharmacy.
For specialty drugs to be considered in-network, those drugs must be purchased through a designated specialty pharmacy. Members can receive two fills at retail before they must use a designated specialty pharmacy. After the second fill, if a member uses retail or another mail order facility, benefits will be denied. In-network specialty pharmacies include Accredo, an Express Scripts® specialty pharmacy (for fully insured and self-funded groups), as well as Option Care (Nebraska locations for fully insured groups).
Out-of-Network pharmacy benefits will apply if the member uses an out-of-network pharmacy.
The in-network pharmacy benefits accumulate to the medical plan's in-network deductible and/or out-of-pocket limit, and out-of-network pharmacy benefits accumulate to the medical plan's out-of-network deductible and/or out-of-pocket limit.
Our formularies/preferred prescription drug lists can be found on our drug list.
Prime Therapeutics is an independent company providing pharmacy benefit management services for Blue Cross and Blue Shield of Nebraska (BCBSNE), an independent licensee of the Blue Cross Blue Shield Association. Accredo, a trademark of Express Scripts Strategic Development, Inc., is a specialty pharmacy contracted to provide services for BCBSNE. Amazon Pharmacy is an independent company that provides pharmacy home delivery services for Blue Cross and Blue Shield of Nebraska.