The federal government will end the COVID-19 emergency declarations on May 11, 2023. This means starting May 12, 2023, standard health plan provisions will apply with cost shares as applicable for COVID-19 testing, related services and vaccine administration.
Read more

Coverage That Goes Where You Do
Travel Medical Insurance with GeoBlue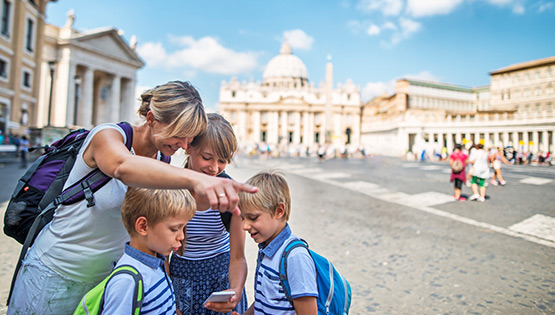 Whether you are traveling internationally for business, pleasure or to study abroad, there's a GeoBlue® plan that fits your needs and length of stay, regardless if you are enrolled in a Blue Cross and Blue Shield of Nebraska health plan.
GEOBLUE Plans Offer
Traditional health insurance, including Medicare, often provide little to no coverage for medical while traveling outside the U.S. With GeoBlue, you have access to a network of English-speaking doctors in over 190 countries.




How GeoBlue Works
Jane and Joe both set out for an exciting international trip. Jane bought travel health insurance; Joe did not. See what impact that decision had on each of them.
Amber's Story
When a back injury sent Amber to the hospital while studying abroad in Italy, GeoBlue was there to navigate the process.
Jim's Story
GeoBlue helped Jim focus on his recovery without the worry of medical bills or hassles after an unexpected hospital visit in Canada.
Mercer's Story
When Mercer was battling Malaria in the Congo, GeoBlue delivered him to the care he needed.


GeoBlue is a trade name of Worldwide Insurance Services, LLC (Worldwide Services Insurance Agency, LLC in California and New York), an independent licensee of the Blue Cross Blue Shield Association.