We're closely monitoring the COVID-19 situation. Read about coverage for members.
Read more

Pay My Bill
We have multiple payment options available to individual members to make it more convenient to pay your Armor Health, Medicare Supplement or DentalEssentials premiums.
There are three ways you can pay your bill: recurring payments, automatic payments or one-time payments.1 Visit myNebraskaBlue.com to get set up »
1 Payments on myNebraskaBlue.com can only be set up by the subscriber on the policy.
Recurring payments
If you need payment flexibility, setting up recurring payments through your myNebraskaBlue account may be the best option for you.
On the Billing tab, choose Payment Options and select Recurring Payment. There you will see:
My payment – Choose the amount you would like to pay.
My due date – Choose when you would like to pay. You can split your premium over several payments as long as the full amount due is paid by the end of the month.
You may also choose to use multiple forms of payment.
Example: If the monthly premium amount is $365.00 per month, you may select $165.00 payment on the 10th of the month and $200.00 on the 18th of the month. This is acceptable since $365.00 has been collected in total.
Be sure to update your payments if there are any changes to your premiums, which may fluctuate annually. If your premium changes, you will need to update the premium amount in your payment preferences or your coverage may be terminated if not paid in full.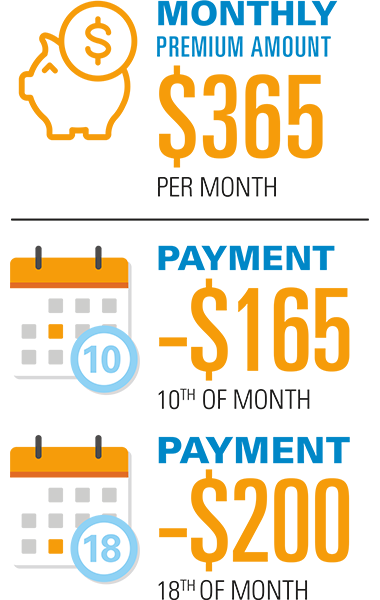 Automatic payments
You may set up automatic payments for the 20th of each month (to pay in full for the following month). This date is not flexible and, if your premium amount changes, you won't need to update your payment information.
On myNebraskaBlue.com, go to the Billing tab, click Payment Options and choose Automatic Payment. Select Add New Auto Pay and enter your payment information.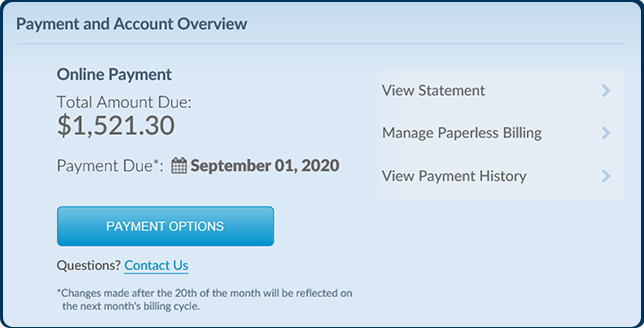 One-time payments
You can make a one-time payment online, over the phone or by mail.
Online
On myNebraskaBlue.com, go to the Billing tab, click Payment Options and choose Make a Payment.
Over the phone
Call the number on the back of your member ID card and choose "make a payment" in the automated phone system. This will connect you with the payment service where you can make a one-time payment for the current balance due.
Mail in Payment
Write your ID number on the memo line of your check. Include the remittance section of the invoice with your payment.
Mail the payment to:
Blue Cross and Blue Shield of Nebraska
PO Box 2638
Omaha, NE 68103-2638