The Blue Cross and Blue Shield of Nebraska board of directors has named Jeff Russell as the company's new president and CEO, effective June 26. Read more

Request Preauthorization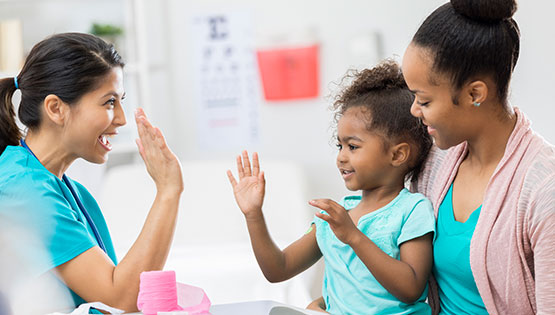 Certain services require preauthorization before they can be covered by your health insurance plan.
Responsibility for Requesting Preauthorization
For In-Network Providers
In-network providers or specialists will request preauthorization for you. You may want to check with your health care provider to make sure that the preauthorization was obtained before you have the service or procedure.
For Out-of-Network or Out-of-State Providers
You are responsible for ensuring that out-of-network and out-of-state providers have received preauthorization before the service is performed.
If your provider does not submit a preauthorization for the services listed, the claims for those services may be denied and may be considered your liability.
What types of procedures require preauthorization?
Whether preauthorization is required may depend on your benefit plan. Some services that need preauthorization can include:
Computed Tomography (CT/ CTA)
Magnetic Resonance Imaging (MRI/MRA)
Nuclear Cardiology
Positron Emission Tomography (PET)
Surgical procedures
Durable medical equipment
Pain management
Note: Standard X-rays and radiology services performed with emergency room services and inpatient hospitalization are not included in this requirement.
If a service is not preauthorized or the preauthorization is denied, the claim may be denied and you may be responsible for the payment of the charges.
Please be aware that at times, we may deem the service as not medically necessary, and the preauthorization will be denied. If the service is provided, but not approved, you may be responsible for the charges associated with the service. Below is the preauthorization code list which is subject to change.
Why are preauthorization necessary?
This ensures that:
Your benefit plan covers the service
The service is medically necessary
The service is performed in the right health care setting
Special medical circumstances are identified that require review and follow-up
How can my doctor request preauthorization?
If a preauthorization is required, ask your provider to submit a preauthorization to Blue Cross and Blue Shield of Nebraska.