We're closely monitoring the coronavirus situation. Read about coverage for members.
Read more

Contact our Wellness Team!
Want to start a worksite wellness movement? Get in touch.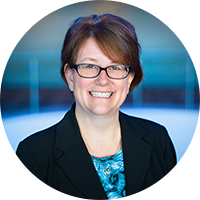 Sarah Emanuel, Wellness Services Manager
Sarah Emanuel is the manager of wellness services at Blue Cross and Blue Shield of Nebraska (BCBSNE). In her role, Emanuel leads internal and external wellness initiatives and develops solutions that support the health and well-being of BCBSNE members.
Prior to joining BCBSNE, Emanuel worked as the member education manager at the Wellness Council of America and as the health promotion manager at Nebraska Medicine. She has more than 20 years of combined education and experience in developing, delivering and managing innovative health promotions and well-being initiatives.
Emanuel earned her bachelor's degree from Western University in London, Ontario and holds a master's degree in fitness studies from the University of Nebraska–Lincoln and a master's degree in health promotion program management from Nebraska Methodist College.
In her free time, Emanuel enjoys reading, practicing Pilates and following her children in their school and sports activities.
Phone: 402-982-8805
Email: SarahLee.Emanuel@NebraskaBlue.com
BlueHealth Advantage program inquiries only, please. For member service questions, call the number on the back of your member ID card.