The federal government will end the COVID-19 emergency declarations on May 11, 2023. This means starting May 12, 2023, standard health plan provisions will apply with cost shares as applicable for COVID-19 testing, related services and vaccine administration.
Read more

The Right Plan, Care and Tools
Diabetes Reversal and Management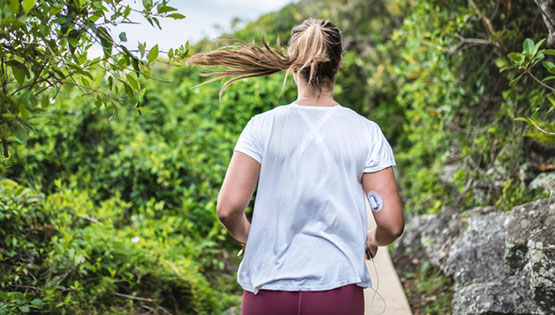 Whether you have prediabetes, type 1 or type 2 diabetes, our innovative and integrated programs can help you improve your health and reduce health care costs.
What is Diabetes?
Diabetes occurs when the body cannot produce or respond appropriately to insulin. Insulin is a hormone that the body uses to turn glucose in to fuel. When your insulin system does not work properly, blood glucose levels become elevated which can lead to the development of serious, disabling complications.
According to the American Diabetes Association:
4,110 adults are diagnosed with diabetes each day
295 diabetes-related amputations are performed daily
137 adults enter end-stage kidney disease as a result of diabetes every day
The three most common types are:
Type 2 diabetes, which results from a combination of resistance to the action of insulin and insufficient insulin production.
Type 1 diabetes, which results when the body loses its ability to produce insulin.
Gestational diabetes, a common complication of pregnancy, which can lead to perinatal complications in mother and child and substantially increases the likelihood of cesarean section. Gestational diabetes is also a risk factor for development of type 2 diabetes after pregnancy.
If you experience any of these symptoms, consult with your primary physician to see if you may be at risk for diabetes.
Frequent urination
Excessive thirst
Blurry vision
Extreme fatigue
Increased hunger
Unexpected weight loss
Sensation of pins and needles in the feet
Before people develop type 2 diabetes, they almost always have "prediabetes" — blood glucose levels that are higher than normal but not yet high enough to be diagnosed as diabetes. Doctors sometimes refer to prediabetes as impaired glucose tolerance (IGT) or impaired fasting glucose (IFG), depending on what test was used when it was detected. This condition puts you at a higher risk for developing type 2 diabetes and cardiovascular disease.
There are no clear symptoms of prediabetes, so, you may have it and not know it. Some people with prediabetes may have some of the symptoms of diabetes or even problems from diabetes already. You usually find out that you have prediabetes when being tested for diabetes. If you have prediabetes, you should be checked for type 2 diabetes every one to two years.
Virta Type 2 Diabetes Reversal Program
Virta is a provider-led, research-backed treatment program that can help reverse type 2 diabetes. Patients can lower their blood sugar and A1c, all while reducing the need for diabetes medications and losing weight. To enroll, just answer a few questions and a Virta representative will contact you with next steps.
Note: The program is also available in Spanish. Members will work with Spanish speaking enrollment and care coordinators.
Employees of self-funded groups should check with their employer to see if Virta is a covered benefit or call the Member Services number on the back of their member ID card.
Virta is an independent company that provides diabetes management services to Blue Cross and Blue Shield of Nebraska.
Diabetes Management
Diabetes can increase your risk for many serious health problems such as heart disease, lower-limb amputations due to circulatory problems, eyesight issues, kidney disease and many others.
We are here to help. As part of your BCBSNE health plan, you have access to a FREE diabetes program and mobile health app, powered by Wellframe and supported by our nurse diabetes educators. Our nurses can help you manage your condition with diet and exercise education, medication adherence and getting the most out of your benefits. You can use our free mobile app and work one-on-one with a nurse; the program is personalized to your needs.
Getting started is easy! Sign up for our FREE diabetes program by downloading the Wellframe health app from the Apple App Store or Google Play; enter your BCBSNE member ID and access code NEACTION when prompted.