We're closely monitoring the COVID-19 situation. Read about coverage for members.
Read more

Manage Your Health Care
Engage and motivate your employees to understand, utilize and manage their health benefits. The Manage Your Health Care playbook is your guide to materials you can share that help educate employees about their health insurance plan. By sharing the emails and posters, you are helping to educate your employees about their benefits, so they can get the most out of their health care coverage.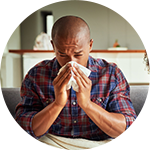 Save on Medical Expenses
By knowing where to go for care, your employees can save money on their medical expenses. Give your employees the resources to know which medical location is the best choice for them by downloading this toolkit filled with educational materials.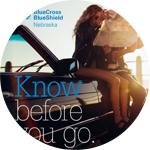 Take Charge of Your Health - and Your Budget
Health care prices shouldn't take you by surprise. Use the cost-estimator tool, your employees can take charge of their health – and budget – by shopping around for services at home or on-the-go. Empower your employees to save by using this tool!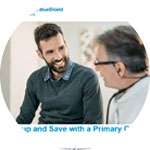 Checkup and Save with a Primary Care Provider
When it comes to health care, an ounce of prevention is worth a pound of cure. In this toolkit, your employees will learn what questions to ask their primary care provider to make the most out of their annual checkup.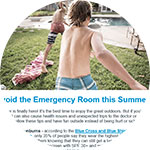 Avoid the Emergency Room this Summer
June's topic is all about summer safety! Your employees will learn about how to avoid unexpected trips to the emergency room, knowing where to go for care and view an "Insurance 101" topic about Explanation of Benefits (EOB).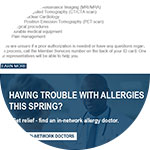 Understanding Preauthorizations
May's topic is all about understanding preauthorizations! Your employees will learn what a preauthorization is, how the process works and what types of procedures require a preauthorization.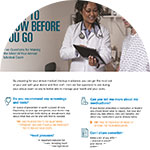 Reduce Your Health Care Expenses
Reducing your health care expenses can be as easy as going to an in-network doctor or facility. This month, your employees will learn about our doctor finder tool to find in-network doctors and save!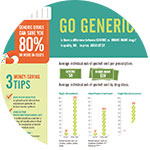 Insurance 101
Get the tools you need to educate your employees about important components of their health care coverage including knowing what a deductible is, how they can save on their prescriptions by going generic and how to prepare for tax season.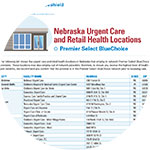 Know Where to Go for Care
There are many places to find care, but which place will give your employees the best care for their situation? Learn how to save on health care costs by understanding the difference in what each facility may cost you.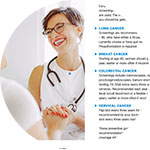 The Power of Prevention
For certain types of cancer, early detection is key for increasing survival rates. Educate your employees on when they should get their screenings for common cancers such as breast, lung and colon cancer.