The federal government will end the COVID-19 emergency declarations on May 11, 2023. This means starting May 12, 2023, standard health plan provisions will apply with cost shares as applicable for COVID-19 testing, related services and vaccine administration.
Read more

Know Your Options
Medical Equipment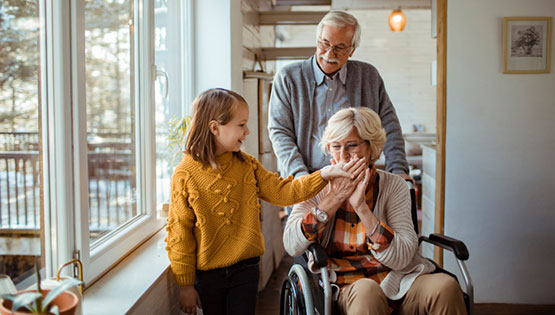 Medical equipment and supplies are often prescribed for use outside of a medical facility. This can include but isn't limited to diabetic equipment and supplies, wheelchairs, hospital beds, traction equipment, canes, blood sugar test strips, crutches, walkers, kidney machines, ventilators, oxygen tanks, monitors, pressure mattresses, lifts and nebulizers.
This type of equipment is often referred to as durable medical equipment (DME) or home medical equipment (HME).
To get the equipment you need, it is important to use a supplier that is in-network in the state where you physically receive the item. We often refer to these companies as ancillary medical suppliers. You may use any supplier you wish, but you may pay more in deductible, copayments, coinsurance and other costs if they are out of network.
If the supplier you want to use is in the same state where you live, you may confirm their network status using the Doctor Finder.
If you want the supplies shipped to you from a different state, please contact our Member Services department so we may confirm that supplier's network status for you.
Search Medical Equipment Providers
If you are unable to find an in-network supplier, please call the Member Services number on the back of your member ID card.