We're closely monitoring the coronavirus situation. Read about coverage for members.
Read more

Know Your Options
Medical Equipment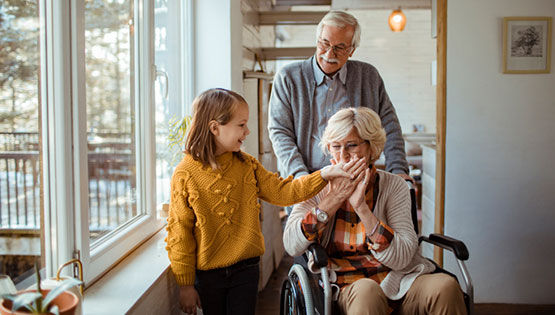 Medical equipment is often prescribed for use outside of a medical facility. This can include but isn't limited to wheelchairs, hospital beds, traction equipment, canes, blood sugar test strips, crutches, walkers, kidney machines, ventilators, oxygen tanks, monitors, pressure mattresses, lifts and nebulizers.
This type of equipment is often referred to as Durable Medical Equipment (DME) or Home Medical Equipment (HME).
To get the equipment you need, it is important to use a supplier that is in-network in the state where you physically receive the item. We often refer to these companies as ancillary medical companies. You may use any company you wish, but if the company is out of network, you may pay more in deductibles, copayments, coinsurance and other costs.
If the supplier you want to use is in the same state where you are located, you may confirm their network status using the Doctor Finder.
If you want the supplies shipped to you from a different state, please contact our Member Services department so we may confirm that supplier's network status for you.
Search Medical Equipment Providers
If you are unable to locate an in-network supplier, please call the Member Service of the back of your member ID card.
You may find less expensive options online rather than through a local supplier or hospital. Shop quickly and easily online!*
Wheelchairs
Hospital beds
Canes
Crutches
Walkers
*Amazon.com is an out-of-network provider, so it should be used for pricing purposes only.
If you have a qualified high-deductible health plan, you may also search Health Savings Account (HSA)-eligible items at HSAStore.com.
Blue Cross and Blue Shield of Nebraska is a participant in the Amazon Services LLC Associates Program, an affiliate advertising program designed to provide a means for sites to earn advertising fees by advertising and linking to Amazon.com. Clicking the above links will take you to Amazon's website. Amazon is solely responsible for the content of its site, including its terms and conditions and privacy policies.