The federal government will end the COVID-19 emergency declarations on May 11, 2023. This means starting May 12, 2023, standard health plan provisions will apply with cost shares as applicable for COVID-19 testing, related services and vaccine administration.
Read more

Your Results Explained
Thank you for completing the short health assessment. The following information and recommendations will help you to protect and improve your health status. The good news is, taking care of yourself doesn't have to mean you have to stick to unrealistic plans. You can make simple changes that will fit around your life and get you back in balance.
It is recommended you schedule a visit annually with your doctor or nurse to talk about your current health status.
Health Habits Dial
You've provided information about your lifestyle - what you eat and drink, whether you smoke and how much exercise and sleep you get. These are all things that have a big impact on your health, and they're also the reason you scored green, yellow or red. This score is just an indication of how you're doing against guidelines for certain behaviors based on your answers. It's not a medical diagnosis. We encourage you to discuss your results with your health professional.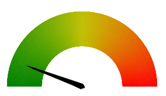 Green
Celebrate your strengths. Your wellbeing is made up of many positive aspects that you are already doing!

Yellow
Work on your challenges. Begin enhancing your wellbeing today by taking small steps to positively improve your health.

Red
Take action. Take some time soon to discuss your current health status with a health care provider.
Top 5 Habits to Keep You Well
Download Top 5 Habits to Keep You Well
Stay away from tobacco
Smoking remains the leading preventable cause of death in the United States. Quitting smoking is not easy, but it can be done. If you are interested in quitting, take the following steps (cancer.org):
Set a quit date.
Tell family, friends and co-workers of your plans.
Anticipate and plan for the challenges you'll face while trying to quit.
Remove cigarettes and other tobacco products from your home, car and work.
Talk to your health care provider about getting help to quit.
Be physically active
Being physically active is very important to good health (health.gov). In fact, incorporating physical activity into your daily schedule will help you to feel better and work better. To get the most health benefits from physical activity, you need at least 150 to 300 minutes of moderate-to-vigorous intensity activity each week, like brisk walking, dancing or an activity you enjoy. It's also recommended to do muscle-strengthening activities, like weightlifting or body weight exercises at least two days a week. Remember, even if you find it difficult to move around, doing some activity is better for you than doing none. Focus on what you can manage and build up gradually; small changes lead to big payoffs.
Have good nutrition
Being overweight or obese can become major health problems. To help manage your weight, consider making adjustments to your diet (myplate.gov). Like the recommendations for being physically active, small changes can also lead to great improvements. In fact, a weight loss of 5-10% can significantly reduce risk factors for certain diseases like heart disease and diabetes. Fill half your plate with fruits and vegetables, focus on whole fruits, make half your grains whole grains, watch your portion sizes and try to limit fast food.
Sleep well
Sleep is just as important to good health and wellness as a good diet and exercise. It affects your waking hours, engagement with work and overall quality of life. Insufficient sleep has been linked to several chronic disease and conditions. When you sleep, your body and brain work hard to repair cells and fight illness. The amount of sleep that you get each day is important and the quality of that sleep is essential. Prioritizing good sleep is good self-care.
Keep stress levels low
Stress is a normal part of life, and how you respond to it can impact your health. Some stress is positive, like when you deliver a speech and it goes over very well. It was a challenging stress, but also rewarding. But stress can also be perceived as negative and something you try to fight off or avoid. If the negative threat experience become chronic, stress can hurt your physical and mental health. There are tools that can help manage a stress response (apa.org) that is creating pain or suffering. It's important to be physically active, eat healthy foods, enjoy friendships and do everything you can to maintain a positive outlook on life.
The activities referenced are in no way sponsored or endorsed by BCBSNE and participation in any such activities is wholly voluntary and at your own risk. All information presented here is intended for your general knowledge only and is not a substitute for professional medical advice or treatment for specific medical conditions. You should seek prompt medical care for any specific health issues and consult your physician before starting a new fitness program.